Burdinberri takes part in the annual meeting of the board of directors of HEGAN
News
On February 7, Burdinberri, as a member of the Board of Directors of HEGAN, took part in the annual meeting. In order to approve the actions and budget executed the previous year, the Management Plan was checked and validated and the action plan and budget for 2019 were studied and analysed.
Under the chairmanship of Carlos ALZOLA (CEO of ITP Aero), the members of the Board have approved the Plan presented by HEGAN and have once again shown their firm intention to collaborate with and for the Sector and its commitment to the Cluster.
The meeting took place at the ITP Aero premises. Burdinberri would like to thank ITP AERO and Carlos Alzola in particular for their welcome and technical explanations.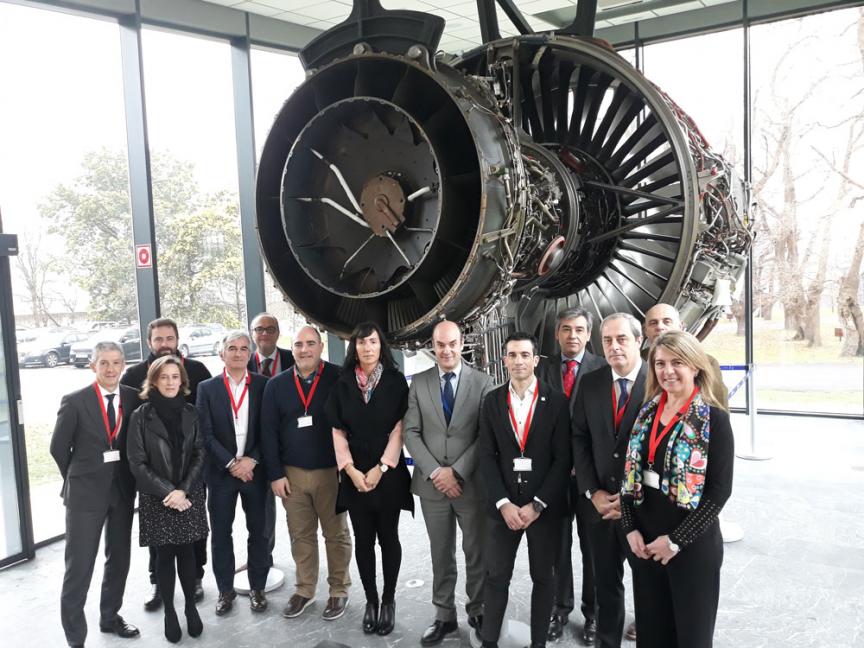 Board of directors of HEGAN